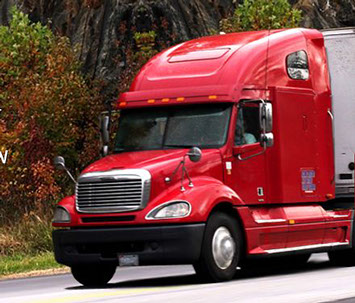 You will notice our equipment is very non-decrepit. We do not advertise on our equipment that we are hauling your bikes! Security first at Harley Haul!
For those of you who have not met us...We are a bike owner, family run, motorcycle shipping company servicing the Northeast area for motorcycle shipping to major bike events. We ship all makes all model motorcycles to the Daytona Beach Bike Week, Sturgis Bike Week and Biketoberfest Bike Week. Not only do we have convenient pick up points, we offer customized locations near you for all bike pick ups and drop offs.
We also ship bikes for group or specialty trips to anywhere in the USA (providing the dates are not conflicting with the above bike events). Call us for a quote, you will be surprised how affordable we are.
We are not a motorcycle shipping company who claim to be a motorcycle enthusiast while not even owning a motorcycle. The owner of Harley Haul actually owns and rides/races street bikes, dirt bikes, drag bikes. If it's got wheels and it has a motor, he'll ride it. Heck it doesn't even need two wheels as he has also ridden a drag unicycle! Rob enjoys riding his Harleys as well racing his Suzuki Pro Mod Drag Bike. During the rally you will see Rob and his wife Kristy taking rides with the rest of the bikers when they have some time off.
When it comes to shipping your motorcycle, only a biker can truly understand a fellow bikers needs! We do NOT sub out our customers bikes to other shipping companies, or hire inexperienced temporary help for the bike events. Here at Harley Haul, ROB and his wife do it all, from speaking with you to set up your shipping, to personally loading and unloading your bike, to driving the tractor-trailer to and from the event.
Now, about our equipment, our trailers are specially designed to ship nothing but motorcycles and autos. The multiple e-track system on the walls and floor allow us to properly strap a bike or auto down, unlike other trailers where bikes must be wheel chucked or crated. Our tie down system ensures your bike remains safe and sound for the entire journey.
The majority of our customers consist of repeat shippers who use us year after year for all their motorcycle shipping needs. They continually use us because they know their bikes are safe, secure, and will always be at the event on time! Our prices are listed on each bike event's page. Go to these pages to have most of your questions answered concerning pick-up locations in your area, prices and dates.
Life is not a journey to the grave with the intention of arriving safely in a well preserved, pretty body, but rather to skid in broadside, thoroughly used up, totally worn out, loudly proclaiming.... WOW! What a ride!